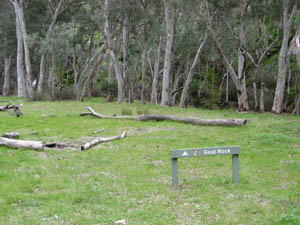 Accommodation
'Walk-in' site
Mapsheet
Mapsheet 6B, Melrose to Wilmington
Guidebook
Northern Guidebook, chapter 3, map 2
Location
Mt Remarkable National Park
Bookings
Camping permits required for 'backpacking sites' in Mt Remarkable NP. Permits cannot be booked on-line.
Please contact the Natural Resource Centre - Clare to organise your stay.
Phone:
(+61 8) 8841 3400
Email: mrnp@sa.gov.au
Fees
$8.00/person/night (rates valid as at July 2023).
Notes
This site is located approx 1km east of trail, adjacent Spring Creek Track. Suggested use as a back up if The Racecourse site is booked out.