View pdf map showing re-route
The Heysen Trail has been permanently re-routed through Kyeema Conservation Park, parallel to Woodgate Hill Road but completely within the Park boundary.
Northbound, it enters the Park through the gate at the junction of Woodgate Hill and Blackfellows Creek Roads (Mapsheet 1D, Grid Re.f 909 942). The new route runs along the southern boundary of the Park until it re-joins the main Trail at Grid Ref. 899 943, near the Kyeema car park.
The re-route applies to both editions of the Heysen Trail Sheetmap 1 (Cape Jervis to Kuitpo)
Version 1, released in Sept. 2014 &
Version 2, released in October 2022.
This re-route greatly improves walker safety by eliminating the undulating walk along Woodgate Hill Rd. It also provides a much more enjoyable walk through the park.
Walkers should exercise caution when crossing Woodgate Hill Road near the junction with Blackfellows Creek Road.
We appreciate the assistance of the Parks SA Rangers who helped with the route selection and trail marking.
Download gpx file for loading onto your GPS unit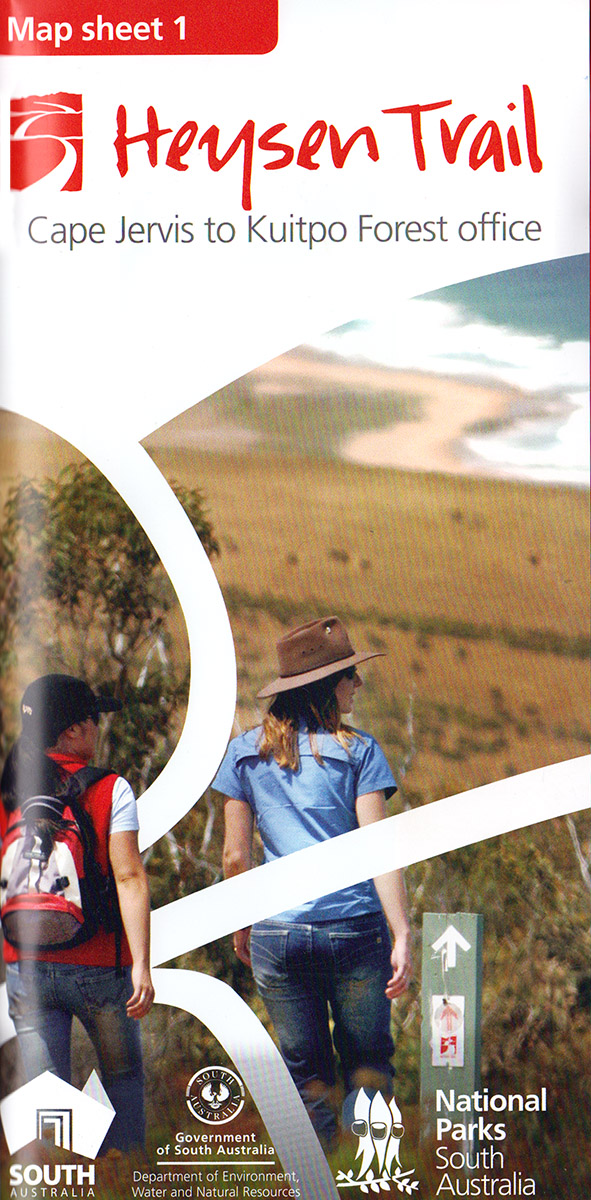 View all re-routes for the Map 1: Cape Jervis to Kuitpo Forest (Sept 2014)