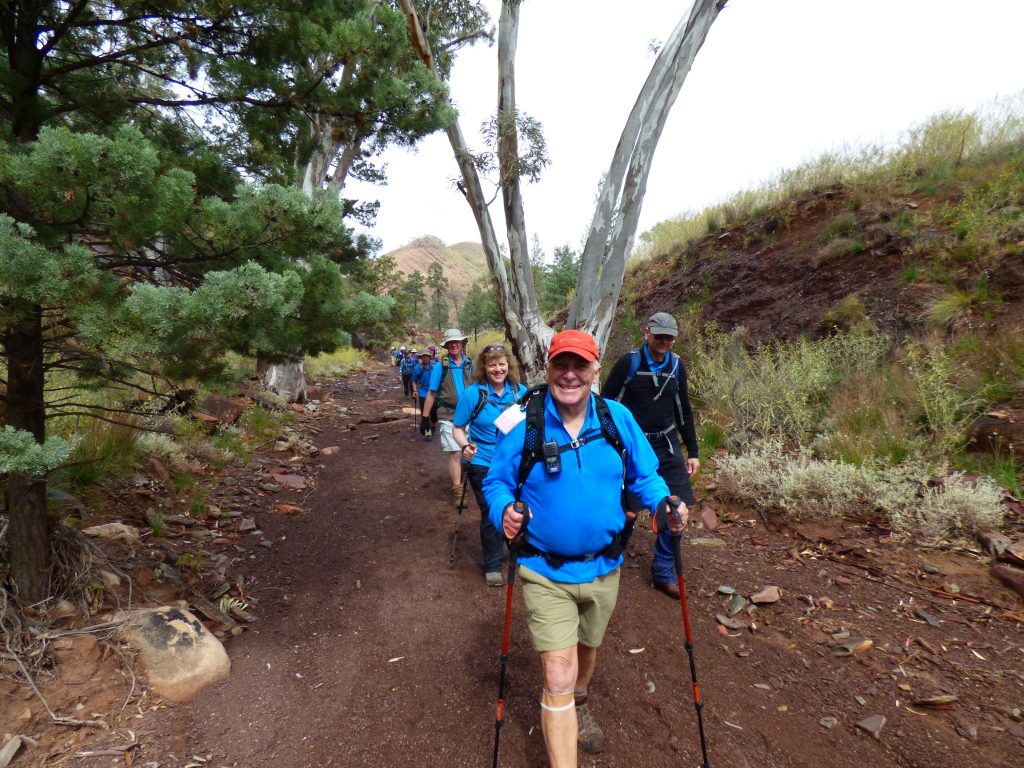 Some people find leading a walk to be a very rewarding experience.
Do you have a favourite walk that you would like to share with others?
Are you interested or considering leading one or more walks for the Friends?
Why don't you give it a try?
Prospective leaders or anyone thinking about what is involved are welcome to attend the Walk Leader Training scheduled for Saturday 15th October.
The half day session will lead you through the basics of what is involved in leading a walk.
To start the day, a panel of experienced leaders will introduce the skills needed to lead a walk. You may find that you have them already.
Depending on your interest or experience, you may prefer to lead short walk such as a Summer walk or a Trail Starter. The day will also cover what is involved with leading a Trailwalker or even End to End walks.
There will be an interactive session to answer your questions. After that attendees will break into small groups to plan a walk.
You can find out more about the event and register here.
After registering you will receive some information to help you prepare for the training. This will be sent out a few days prior to the day.
The Walk Committee will support you.
This is a great opportunity to understand what is involved in leading a walk with the Friends of the Heysen Trail.
Our many walking members need leaders, so other leaders will help you!