To be held on Friday March 19th 2021
You are invited to attend the 34rd Annual General Meeting of the Friends of the Heysen Trail and Other Walking Trails Inc. The meeting will be held at 6.30 pm on Friday March 19th 2021. The venue will be the Woodville Lawn Bowling Club, Oval Avenue, Woodville.
We are seeking nominations from you, our members, for election to the Friends Council at the AGM. There are vacancies in the following positions:
President
Vice President,
Secretary,
Treasurer and
half of the remaining members.
Our Constitution calls for not less than four and no more than ten non office-bearing members.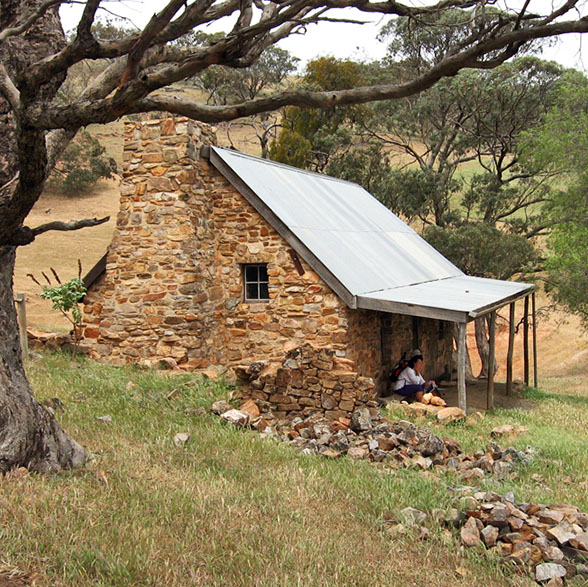 You will also hear about our Association's activities in 2020 and plans for 2021.
Come along and meet your council (they are the people who make the decisions). Find out what we intend to do to further develop, maintain and promote the use of the Heysen and other walking trails.
COVID SAFE: Members are asked to register to attend the AGM via our website walk/events program or phone the office. Numbers may need to be limited to meet space requirements as defined by SA Health at that time. Safe hygiene and social distancing will be in place.
Please note socialising after the formal meeting will not occur again this year, consequently, please don't bring a plate.
If you are thinking of becoming more involved, please check the information and nomination form that you find in the Autumn issue of the Trailwalker, which will be issuing shortly.
AGM Agenda
Apologies
Acceptance of Minutes of the previous AGM held on August 28th 2020.
President's Report
Financial Report
Election of Returning Officer
Election of Officers

President
Vice President
Secretary
Treasurer
Council Members

Appointment of the Auditor
Election of Honorary Members
Other Business
Close Meeting
Any member wishing to move a motion at the AGM should be aware of the Constitutional requirements:
'Notice of any such motion proposed to be moved at a General Meeting by any member not being a member of the Council shall be signed by the proposer and seconder and shall be delivered to the Secretary at least seven days before the meeting. No motion moved by any member other than a member of the Council shall be entertained by the meeting unless notice thereof has been given as aforesaid.'