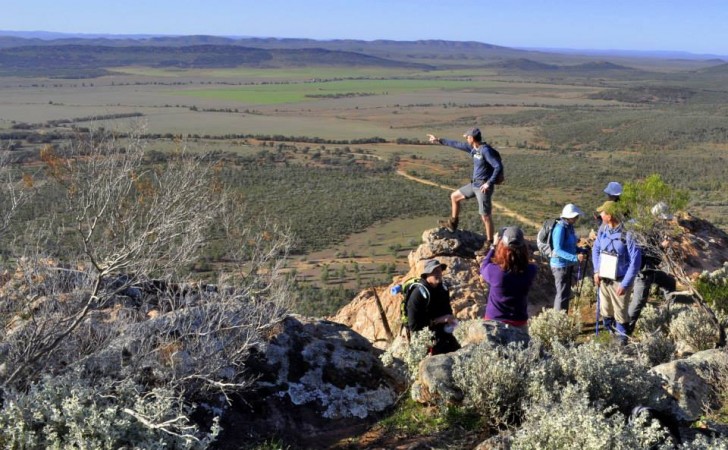 The End-to-End 5 group is about to embark on its final walks during the last week of August. Walking from the Leigh Creek Road near Old Wonoka to the Parachilna Trailhead will see many members of the Friends achieve their ambition to complete the Heysen trail on Saturday 29 August. The End-to-End 5 group began walking in 2010 and has had to contend with the after effects of bushfires on two occasions in the State's mid north and the cancellation of walks last year as a result of unexpectedly high temperatures early in October. Being just 'a stone throw' away from finishing the Trail has seen the group's numbers increase this year and a heightening of excitement as August nears.
Registration will open to all-comers next Monday 6 July for anyone who would like to join the End-to-End 5 group in the Flinders Ranges as it takes its final walks and celebrates with dinner on Saturday evening at the Woolshed Restaurant (Rawnsley Park).
The event cost is $340 for the week's hiking, with an additional $48 for dinner on the Saturday evening. If you wish to participate in the whole week, you can register online or via our office. To participate in just the weekend, or just the dinner, please contact the office to register.