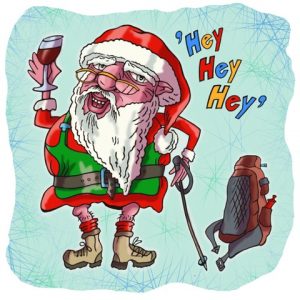 Invitation
Members and Volunteers of The Friends Christmas gathering
Lets celebrate another year of working and walking on the Heysen.
Date and Time : Sunday November 13th, 12 noon to 4.30 pm
Place: Karka Pavilion, Belair National Park
What to bring: BYO food, drinks, chairs, a rug, cutlery or anything else you need to share the day with walking friends and your families.
Cost and Booking: There is no charge for this event but you need to book so we can give Belair National Park some idea of numbers. heysentrail.asn.au/event/xmas-bash-2022-2022/
Bookings open September 19th at 9am or call the Office on 8212 6299.
Bookings close on Friday November 7th .
Park entry fees are waived for attending members and guests. On entry, just mention you're with Friends of the Heysen Trail.