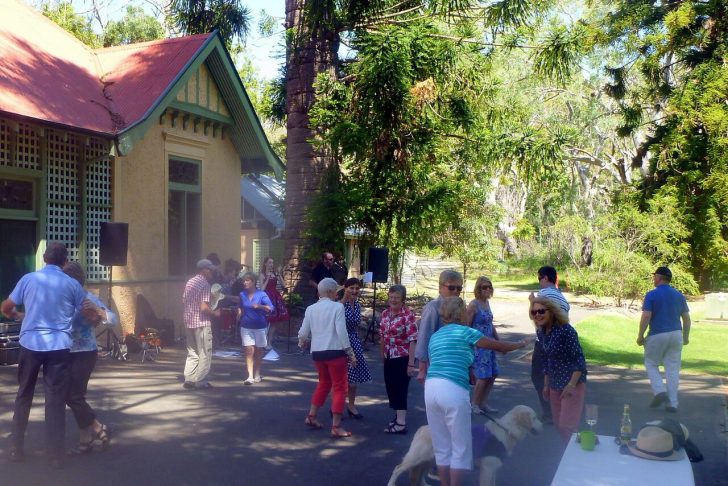 Raunchy Sugar are back!
We changed the venue last year to Karka Pavillion and Belair National Park is still buzzing.
This year don't miss out. Get your End to End group or walking friends organised and be there.
Come along to Rock and Roll with Raunchy Sugar. Or maybe just relax  amongst the lush green surroundings of Karka.
It all happens on Sunday 4 December, 12 – 4pm
The Friends will provide: Befores, BBQ meat and artisan bread.
BYO – wine, beer or soft  drink, Bring a Salad or Dessert to share.
Don't forget a chair or rug,  glass, plates & cutlery.
Book early! $20 per person. No refunds!
Book at:  heysentrail.asn.au/invite           or via the office.
Park entry fees are waived for attending members and guests.
Remember the venue: Karka Pavilion, Belair National Park. Upper Sturt Road, Belair