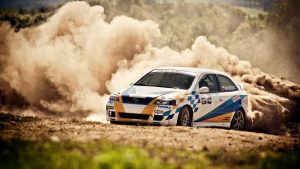 The Ranges Rallysprint event will be underway on the Moralana Scenic Drive on the 5-6th of June 2021. This will affect access to and along a section of the Heysen Trail in the Flinders Ranges.
As the Heysen Trail crosses the Moralana Scenic Drive all walkers are advised to take extreme care for the duration of the event. The Heysen Trail will remain open to walkers.
During the event the road will be closed to vehicles (other than cars entered in the rally). There will be no vehicle access along the road to drop off or pick up walkers planning to walk on that section of the trail.
While the rally cars will be traveling at high speed over various sections of the road, the short section of the road used by walkers will be classified as a 'safety zone'. The organisers have advised that a speed limit of 40 km/hr will apply to that section of the road which will enable walkers to cross the road.
The section of the Heysen Trail that is affected is shown on Heysen Trail Map Sheet 8A and Map 5.6 of the Heysen Trail Northern Guide.