View pdf map showing re-route
Due to the closure of the Heysen Trail as it heads north from Crystal Brook between Bowman Park and the Wilkins Highway (Hughes Gap) there is a re-route in place. The re-route was marked in May 2021.
For walkers following the south to north direction, the re-route commences at Bowman Park. Instead of heading north along the Crystal Brook the trail now heads south on Bowman Park Road. The trail then heads west before turning north to eventually follow Heads Road and the the Pipeline Track. At the end of that track the trail returns to Heads Rd before meeting the old route at the Wilkins Highway.
The re-route of the trail in this area was due to damage caused to fences by people (other than walkers) mis-using the trail. An unfortunate reminder to all trail users to respect the trail and the private property it often traverses.
Download gpx file for loading onto your GPS unit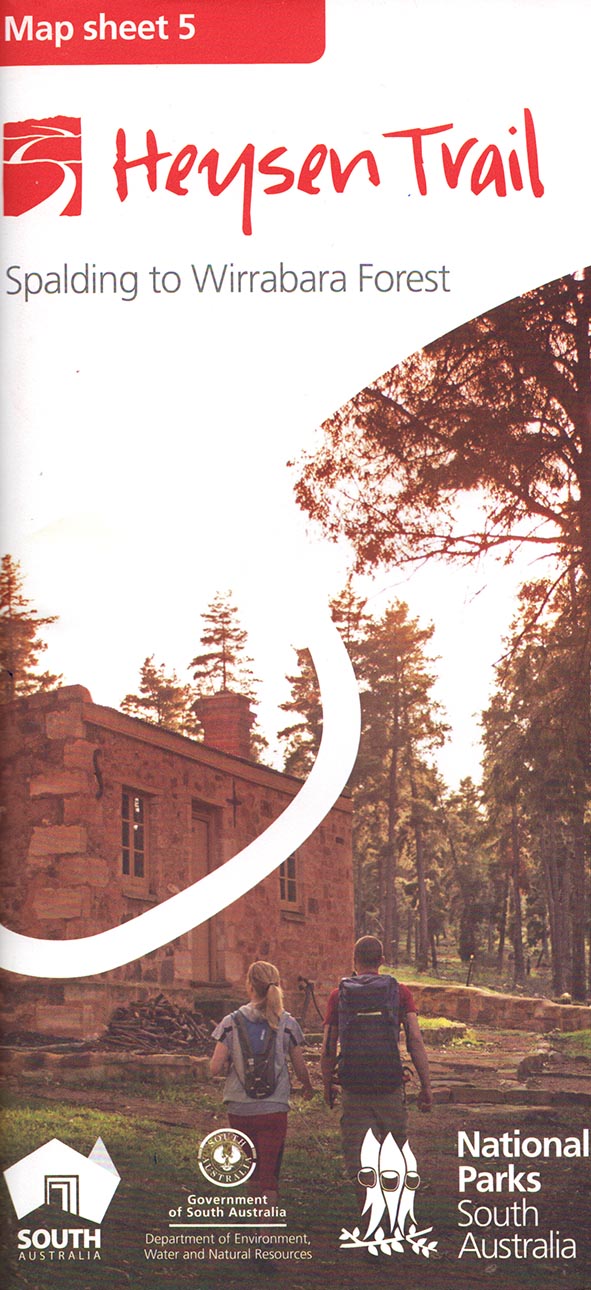 View all re-routes for the Map 5, Spalding to Wirrabara Forest (August 2015)