View pdf map showing re-route
This minor re-route relates to the original September 2014 version of Map sheet 1 (Cape Jervis to Kuitpo).
When walking south-north, the re-route starts at the intersection of Prouse, Hancock and Keens Road following a fence line west behind a telephone tower to enter the Robinson Hill walk-in site.
Just prior to the tank and platform it turns north west, out of the campsite, down into and through a disused quarry, to cross Hancock Road and enters the Jaggers Forest, over a step-ladder stile.
It then follows the fence line of the forest, initially west, then north, then west again with a final northerly turn to exit the forest onto Roads Lane, over a stile.
The re-route avoids temporary reroutes through the the forest which may arise due to future logging operations.
This re-route was marked in early September 2022, which was just in time to be included in the new Edition 2 of Map sheet 1.
Download gpx file for loading onto your GPS unit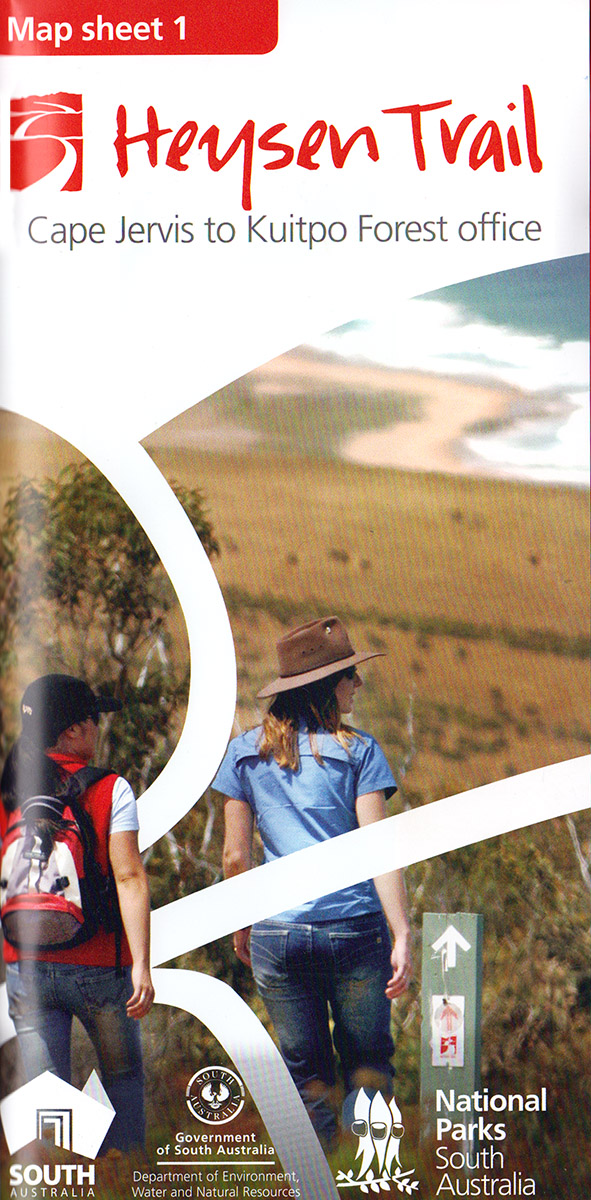 View all re-routes for the Mapsheet 1: Cape Jervis to Kuitpo Forest (Sept 2014)