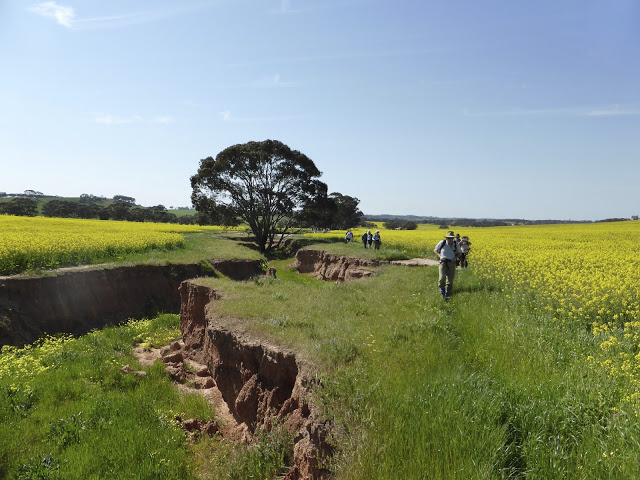 Now is the time you need to take caution when walking near flowering crops. We are now at the highest risk of being attacked by bees.
August to October sees canola crops come into full flower providing picturesque bright yellow fields. The flowers attract bees and the installation of commercial bee hives (clusters of white boxes). Bees don't take kindly to any interference (intentional or not) and can attack en masse.
What you need to do:
To reduce the risk, walkers are strongly advised to avoid walking between the bee hives and neighbouring canola crops in flower.
If your walking trail passes a group of hives, take a wide berth away from them. If possible, stick to made tracks or walk along fencelines.  You should avoid walking through crops when off trail.
If you have experienced reactions to bee stings, you are responsible for carrying appropriate medication. You should also advise your walk leader of any medical condition before you commence your walk.