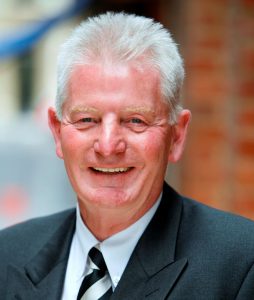 Cliff – Change Agent
Cliff will not be well known to most Friends Members, however he played a pivotal role in the organisation's resurgence in the early 2000s.
He realised the financial survival of the Friends depended on left over grant money that accrued interest, in the days when investments did that. And that was not very much. At that time, the Friends' council dealt with the entire management process and Cliff thought that streamlining the various processes, using the committee structure, would benefit the organisation. Consequently, subcommittees of the Friends, i.e., Walking, Membership and Marketing, Financial and Trail Maintenance could focus on their tasks, improving efficiency. This, plus a dynamic council, could concentrate on increasing membership, revitalising the walking programme and generating yearly surpluses that could be churned back into the Trail though the Maintenance Committee. As a result, this lead to a massive increase in membership, doubling in 2 years, and to some extent, the End 2 End programme.
Apart from his association with the Friends, he was the economics professor at the University of South Australia, economics advisor to Prime Minister Malcolm Fraser, introducing him to Grange, amongst his various achievements. Our condolences to his family and friends.
Tributes
"Sharp, focused, and unstoppable. Great Council member, and always there when needed. Didn't stop even when very ill. Formidable. Vale Cliff. Well remembered."
Simon Cameron
"Great intellect – set the Friends on a path to create the large, successful organisation we have today. Vale Cliff."
Robert Alcock