Member News: FOHT new Council & Annual Report 2022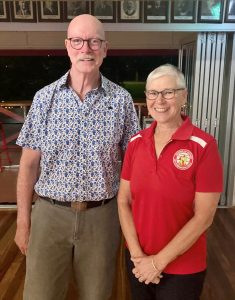 The Friends AGM on 5 April 2023 at Torrens Rowing Club was well attended with an upbeat vibe and lots of chatting among members. Thank you all for your membership, engagement and volunteering to keep the Friends and Heysen Trail alive.
Please welcome the incoming Council Members listed below who will continue that commitment.
2023 FOHT Office Bearers & Council Positions
Reminder that the revised FOHT Constitution adopted in 2022 included provision to assist renewal that all member are elected for 2 year terms, a limit of 3 x 2 years continuous in an Office Bearer position and maximum 12 years continuous for any Council member.
President – Neil Hendry
Vice President – Melanie Sjoberg
Secretary – Vicki Stewart continuing in current 2 year term
Treasurer – Basia Samcewicz continuing in current 2 year term
Council Members
Continuing in current 2 year term – Barbara Deed; John Babister; Margaret Fletcher.
Newly elected: Paul Bond; Judy McAdam; Ross McDougall; Kathy Wright; Mark Fletcher.
FOHT achievements and financial statements were presented and approved at the AGM. The FOHT Annual Report for 2022 outlining those presentations is attached for your information.