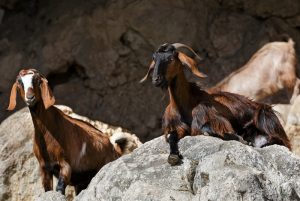 Walkers are advised that access to the Heysen Trail in the Southern Flinders Ranges will be restricted from 6 am Saturday, 21 November 2020 until 2pm Friday, 27 November 2020.
Telowie Gorge Conservation Park, The Napperby Block of Mount Remarkable National Park, Spaniards Gully Conservation Park and Wirrabara Range Conservation Park will be closed for the purpose of undertaking a pest control program.
The parks cover a long section of the trail on Heysen Trail Map sheets 5B and 6A and Maps 2.5 to 2.7 of the Heysen Trail Northern Guidebook.
The Heysen Trail is closed over the Fire Danger Season. The Country Fire Service has already announced the commencement of the Fire Danger Season for the Mid North & Flinders Districts. As a result, the Heysen Trail is now closed in those areas.
However walkers can still use some sections of the trail, including sections that are not on private land including Conservation Parks and Reserves, Forests, public roads and vacant land.
But the feral animal control program means walkers need to take note of this closure and avoid that section of the trail over the period from the 21st to 27th November.
For more information about the control program or park closure, please contact the Natural Resources Centre on (08) 8841 3400.
You can also check this and other park closures on the Parks SA Alerts page.