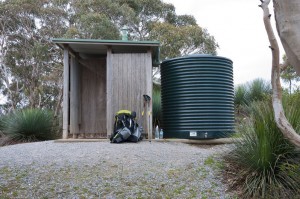 View the water levels in tanks as reported by other hikers.
As you hike along the trail and pass a tank, you can electronically report that tank's water level to help other hikers.
View the water levels as reported in the last 30 days.
Tank water levels are also shown in our Accommodation directory. Tank levels may be easier to report from the Accommodation Directory, as the report links there will auto-select the relevant tank for you.
Do not depend on this data for essential drinking water. Always carry enough in case a tank is empty.