People of the Friends of the Heysen Trail
As a not-for-profit organisation that is staffed by volunteers, we welcome people to volunteer for roles such as leading walks, trail maintenance, trail greening, office administration, management and marketing.
Council Members
Melanie Sjoberg (President)
Julian Monfries (Secretary)
Stephen Salib-Brown (Treasurer)
Carol Homewood
Colin Edwards
Dom Henschke
Greg Boundy
John M Wilson
John Newland
Neil Nosworthy
Robert Alcock
Robyn Quinn
Walk Committee
Adam Matthews (Walk Committee Chair)
Carol Homewood
Dean Mortimer
John Babister
Julian Monfries
Margaret Fletcher
Mark Curtis
Mark Fletcher
Simon Cameron
Vicki Barrett
Honorary Membership Committee
Julian Monfries (Honorary Membership Committee Chair)
Colin Edwards
Sadie Leupold
Office Coordinator
Office Committee
David Rattray O A M
David Weinel
Dom Henschke
Erica Gordon
Erika Guess
Eve Buckley
Jack Marcelis
John M Wilson
Neil Nosworthy
Valerie Boundy
Office Staff
Anna Ciccarelli
Cathy Bowditch
Christine Porter
David Rattray O A M
Dom Henschke
Elayne Sanders
Elizabeth Rogers
Erica Gordon
Erika Guess
Eve Buckley
Gilbert Downs
Graham Loveday
Jack Marcelis
John M Wilson
Judy McAdam
Julia McLachlan
Julian Monfries
Neil Nosworthy
Suzanne Mausolf
Valerie Boundy
Vicki Cahalan
Trailwalker Editor
Bookkeepers
John M Wilson
Margaret Fletcher
Mariia Newland
Tina Behnke
Maintenance Coordinator
Maintenance Section Leaders
The Heysen Trail is maintained through a coordinated effort between different groups, bodies and individual hikers.
Albert Schmidke
Daniel Jardine
Dom Henschke
Gavin Campbell
Graham Loveday
Hermann Schmidt
Hugh Greenhill
Ian Thomas Harding
Jerry Foster
John Babister
John Newland
Richard Webb
Roger Dunn
Ron Capel
Simon Cameron
Walk Leaders
Volunteers lead walks on our walk programme.
Adam Matthews
Alan Davis
Aled Jones
Andrea Gillin
Andrew McDonald
Annabelle Schuttloffel
Audrey Sclanders
Bill van Riet
Bruce Dolman
Carol Homewood
Catherine Anderson
Cathy Bowditch
Chris Allen
Christine Porter
Christopher Gower
Dana Florea
Daniel Jardine
David Bowey
David Szilassy
Dean Mortimer
Dom Henschke
Dom Henschke
Erika Guess
Graham Bald
Graham Jobling
Greg Boundy
Heather Thompson
Helen Morgante
Heysen Admin
James Wenzel
Jennine Vine
John Babister
Jon Holbrook
Judith Ellis
Judy McAdam
Julian Monfries
Julie Testi
Kara Turner
Karin Agostino
Kevin Crawshaw
Kevin Liddiard
Kevin Ward
Leanne Bell
Liz Bowey
Louise McNeil
Lyn Wood
Margaret Fletcher
Maria Bootle
Mark Curtis
Mark Fletcher
Marlene Henschke
Mary Cartland
Melanie Sjoberg
Michael Agostino
Michael Joyce
Michael Middleton
Noeleen Smith
Paul Cahalan
Paul Gill
Paul Saxby
Pete Dreyer
Peter Clark
Peter Deacon
Peter Larsson
Peter Solomon
Philip Bell
Robin Sharland
Robyn Coburn
Robyn Quinn
Rosemary Hayward
Samantha McCarty
Simon Cameron
Stephen Salib-Brown
Suzanne Matthews
Toni Clarke
Valerie Boundy
Vas Dolman
Vicki Barrett
Vicki Cahalan
William Vine
Patron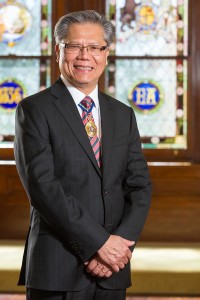 His Excellency the Honourable Hieu Van Le AC, Governor of South Australia
C. Warren Bonython AO*
Founding Patron 1986-2012
Ambassadors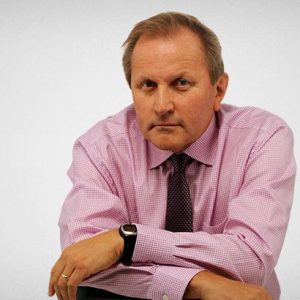 Ron Kandelaars
Joshua West, Heysen Trail trekker
Honorary Members
Terry Lavender O A M*, 1993
Jim Crinion*, 1995
Jamie Shephard*, 1995
Nev Southgate*, 1996
Doug Leane*, 1996
Fred Brooks*, 1996
Sadie Leupold, 1997
Thelma Anderson O A M, 1997
Kathleen Palyga, 1999
Richard Schmitz, 1999
Arthur Smith, 2000
Colin Edwards, 2003
Hugh Greenhill, 2003
Glen Dow, 2004
Barry Finn, 2005
John M Wilson, 2006
Dean Killmier, 2006
Jack Marcelis, 2007
David Beaton, 2007
Julian Monfries, 2007
Frances Gasson, 2008
Terry Gasson*, 2008
Simon Cameron, 2014
David Rattray O A M, 2016
Hermann Schmidt, 2017
Robert Alcock, 2018
John Potter, 2019
Liz O'Shea, 2019
Kevin Liddiard, 2019
* deceased