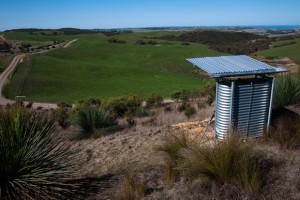 Accommodation
Water only location
Guidebook
Southern Guidebook, chapter 2, map 5
Location
Located in a small reserve above a Y road junction.
Contact
Friends of the Heysen Trail
Facilities
Shelter (seating only) with water tank.
PLEASE NOTE As of early 2017, camping is no longer permitted by the landowner.
Notes
A new facility established in December 2011. Shelter and water tank completed in early 2012.