This is a temporary re-route
View pdf map showing re-route
A temporary re-route has been marked north of Huppatz Hut to avoid construction works associated with the Goyder Wind Farm.
The section of the trail affected by the re-route is shown on Heysen Trail Mapsheet 3D.
The existing trail heads east from Huppatz Hut before the re-route diverts walkers from the trail at grid reference 089 509.
The re-route heads due north contouring up the ridge, before a switchback at grid reference 089 514 that brings you to the summit.
The new route crosses the construction road and then heads east adjoining the old trail over a new stile at grid reference 092 514.
While classified as a temporary re-route, we expect that it may be in place for 18-24 months.
Download gpx file for loading onto your GPS unit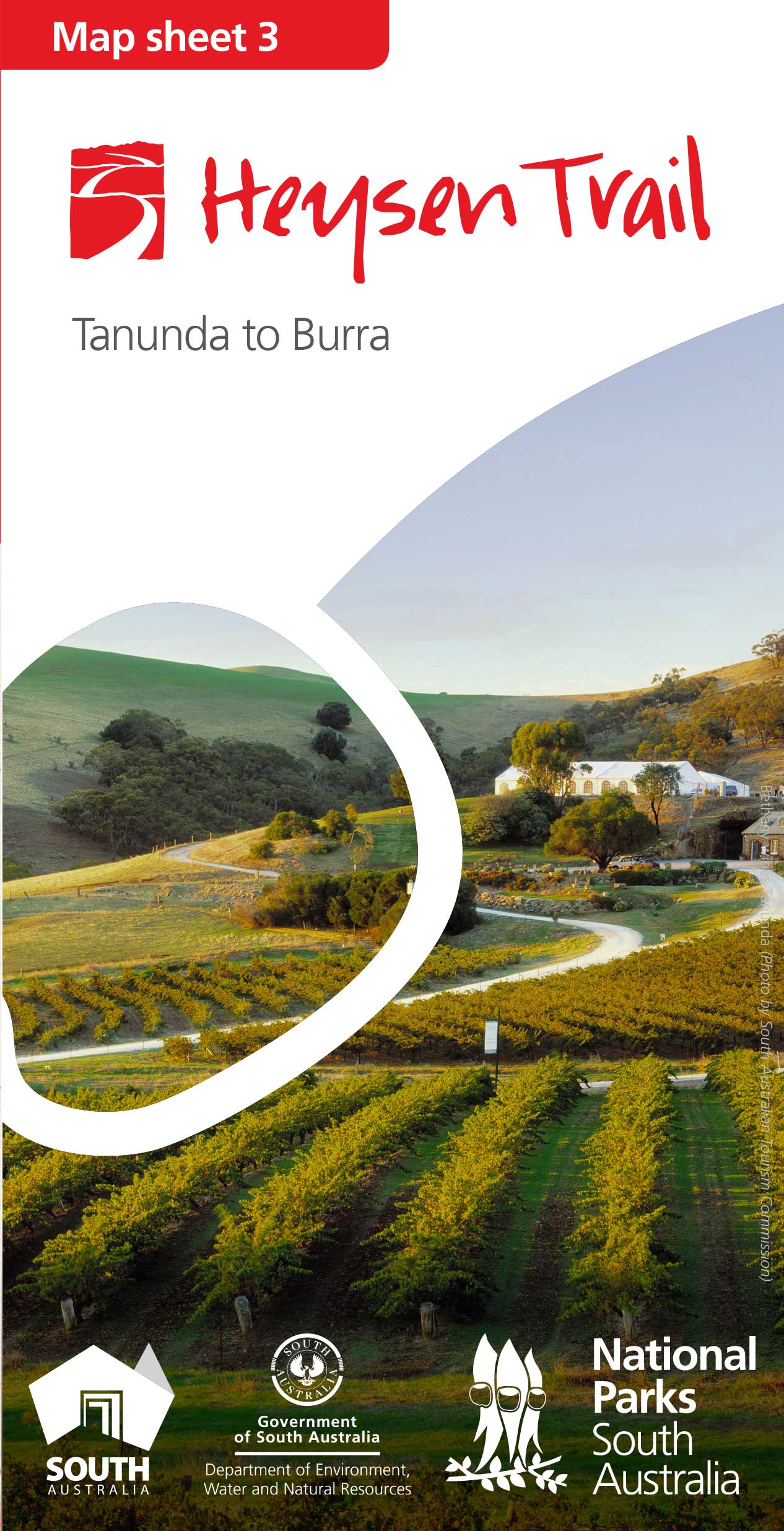 View all re-routes for the Mapsheet 3: Tanunda to Burra (May 2015)