This is a temporary re-route
View pdf map showing re-route
A temporary re-route has been marked on the Heysen Trail just south of Hamilton. The affected section of the trail is shown on Heysen Trail Mapsheet 3B..
The re-route has been established to address landholder concerns about walker access to farming property.
For walkers northbound, after exiting a property at grid reference 046 059, the trail now turns left onto Allen Creek Road and continues to the junction with Marrabel Road.
Again the trail turns left and follows Marrabel Road for approx 1.5 kilometres. Walkers are advised to walk on the gravel verge and take extreme care on this section of road.
The trail then turns left and follows Taylors Run Rd before turning right (northwards) onto Hydedale Rd. After 2 kms the re-route rejoins the original trail on Cornvale Road at grid reference 033 100.
Download gpx file for loading onto your GPS unit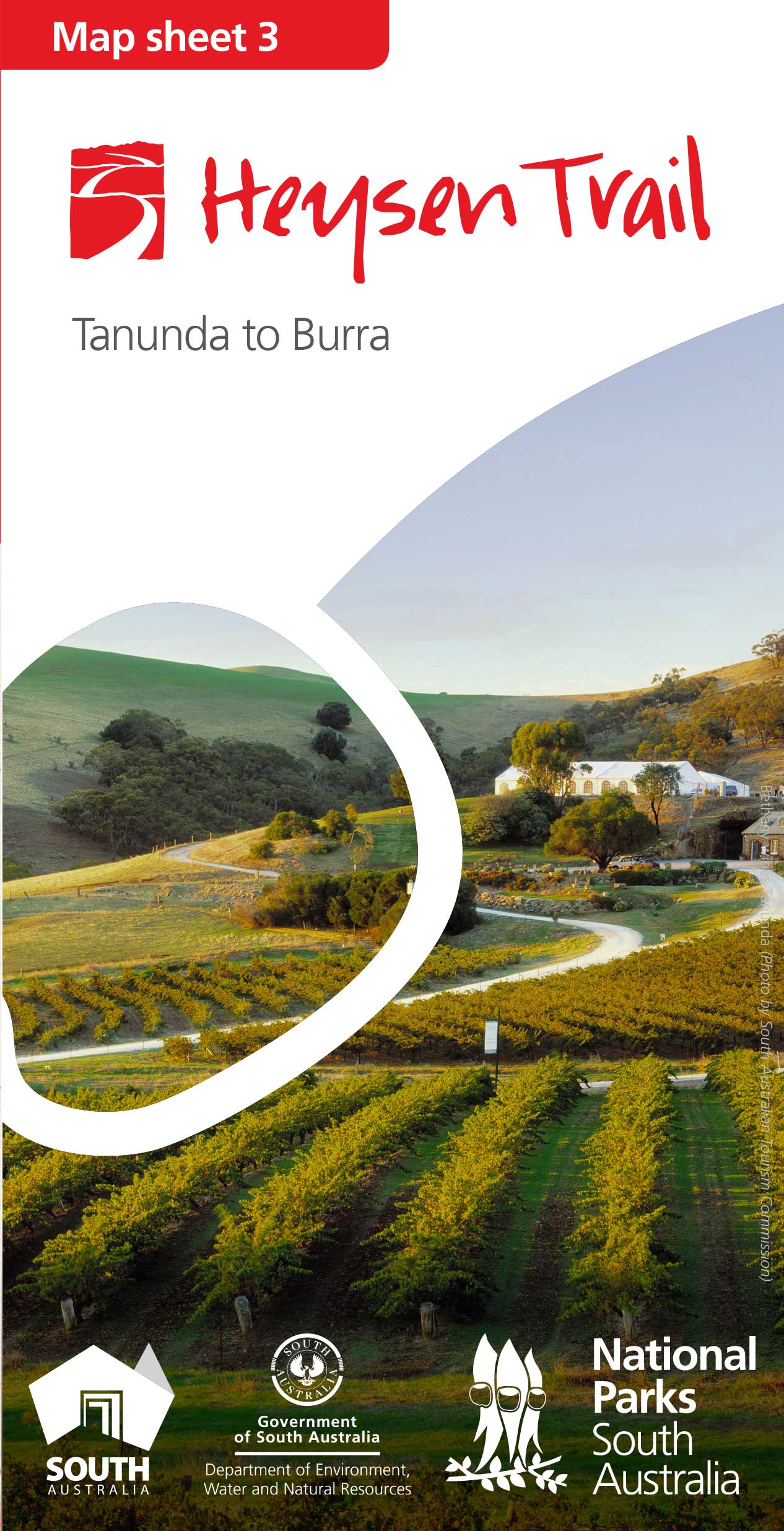 View all re-routes for the Mapsheet 3: Tanunda to Burra (May 2015)