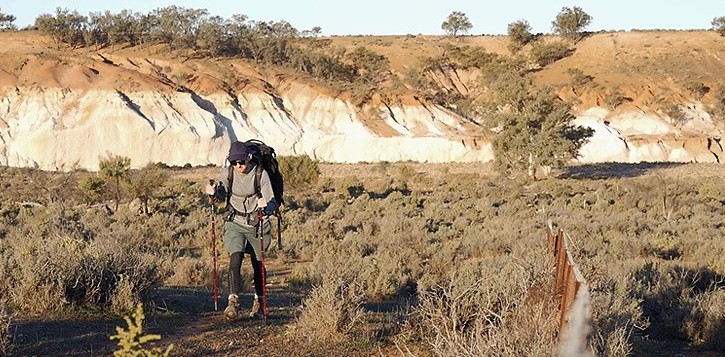 The Friends of the Heysen Trail are pleased to announce that Joshua West (also known as Trekking West)  has accepted our invitation to act as a voluntary Ambassador for the Heysen Trail.
Josh joined the Friends prior to his journey through-walking the Heysen in 2018. His main aim in doing so was to raise awareness and funds for the Black Dog Institute.
During the walk he shared his photos, videos and experiences via Facebook and a daily blog on his website.
His blog continues to be available to inspire and help others who are encouraged to walk the trail.
Relive Josh's Heysen Trek
Josh's Daily Diary reports are descriptive and contain some wonderful photos of his adventure on the trail. Read from the comfort of an armchair, they will put you in the boots of an inspirational Heysen Trail walker.
Josh is not one to rest after his Heysen achievement, He is currently walking the Camino de Santiago.
As an Ambassador for the Heysen, Josh will continue to promote walking this fabulous long-distance trail. The Friends appreciate his support in meeting our goals of expanding  interest, knowledge and engagement with the trail.
In addition to the Friends website, anyone with a desire to explore long-distance Heysen hiking can check out Josh's detailed information at www.trekkingwest.com/