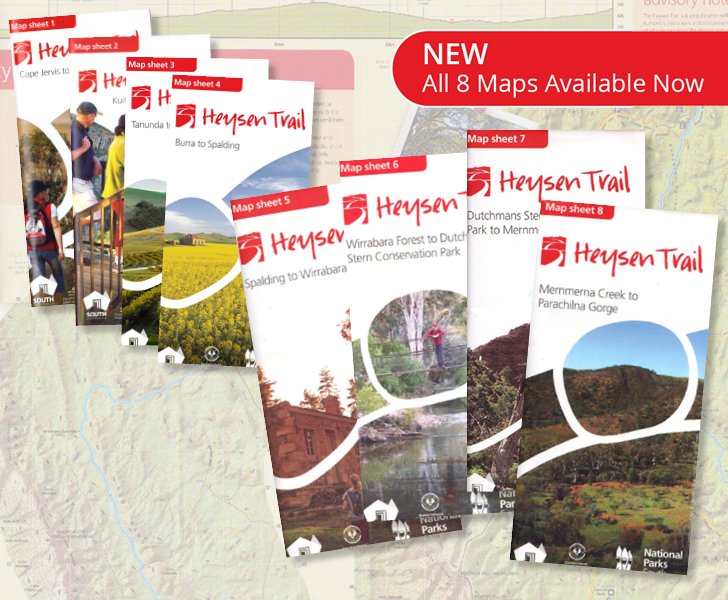 The full series of Heysen Trail map sheets have been released and are available for purchase.
These new fold-out map sheets replace the Southern and Northern Guidebooks.
Each map is available for purchase now via our online store, for $15 with postage from $2.15.
The maps are double sided and printed on water resistant paper. The maps include elevation profiles with kilometre markers and crossing point names. The new map style allows walkers to gain a "big picture" understanding of where they are on the trail, with a continuous trail line and a constant 3-5km of mapping around the trail.
Remember, you can sign up to receive re-route notifications for your guidebook or map sheet editions. All guidebooks and map sheets published since 2014 are available for notification.
There are 8 maps in this series: