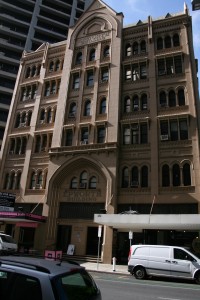 We're moving to:
Suite 203, 2nd Floor, Epworth Building
33 Pirie Street, Adelaide SA 5000
Our office will be closed this Friday 20th November. We will re-open for some business at our new premises on Monday 23rd November, and will be fully open on Tuesday 24th November (this is when our phone service will resume at the new premises). During this moving time the best way to contact us will be via email.
Apart from our address, all our other contact details remain the same.
Our new central location is in Pirie Street, adjacent to the Adelaide City Council offices.
Christmas Closure Dates
Our shop and office will also be closed over Christmas, from Friday 11th December. We will reopen on Tuesday 19th January 2016.