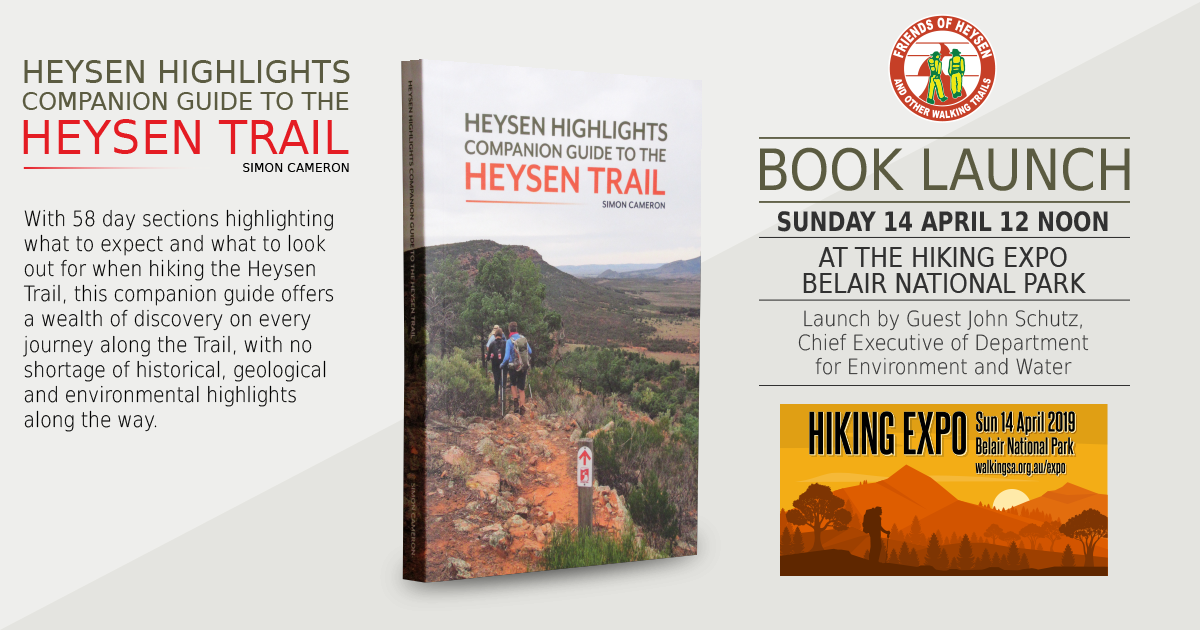 During this Sunday's Hiking Expo in Belair National Park we'll be officially launching our Heysen Highlights: A companion guide to the Heysen Trail book.
The book will be launched by John Schutz, Chief Executive of Department for Environment and Water, as part of the Hiking Expo ceremonies at 12noon.
Author Simon Cameron will be on hand to sign any copies purchased on the day. Simon joined the Friends of the Heysen Trail in 2001, the same year that he started walking the Trail. He has never stopped walking it. As anyone who has had the joy of walking with Simon will known, there is so much to see and so much to discover along the Trail that there never will be a reason to stop.
In this companion guide the Heysen Trail is broken into 58 sections, for each day there is an overview of what to expect and what to look out for when hiking. By explaining the historical context, of the Aboriginal people, European explorers and settlers and the development of the trail, walkers can enrich their experience of the trail and its landscape.