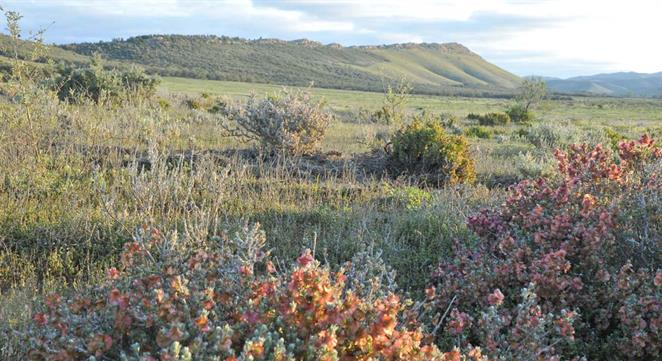 The Australian Wildlife Conservancy will be undertaking feral animal control in Buckaringa Sanctuary during coming months.
The cull program is somewhat opportunistic depending on numbers of goats present and availability of shooters so we cannot provide a set of dates when access to the sanctuary may be closed. The next planned closure is evening of 19th June through to the morning of 22nd June 2015.

The Heysen Trail passes through the sancuary between Quorn and Hawker, on map 6, chapter 4, of the Northern Guidebook.
Signs will be placed at points where the Heysen Trail enters the Sanctuary during all times of closure.
We remind hikers to obey these signs, and also to not camp within the sanctuary (a campsite that was located there was closed in 2006).
The sanctuary is home to many Yellow-footed Rock-wallabies.