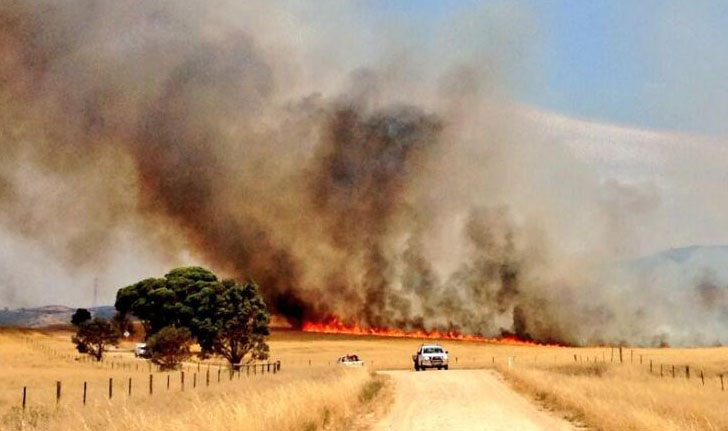 The dates for the 2014/2015 Fire Danger Season have been brought forward. The Heysen Trail is closed during these high risk times.
Fire Ban District
Start Date
End Date
Mount Lofty Ranges

1 December

17 November 2014
30 April 2015
Adelaide Metropolitan
1 December 2014
30 April 2015
Mid North

15 November

1 November 2014
30 April 2015
Flinders

1 November

15 October 2014
15 April 2015
Walkers are reminded to be extra vigilant of fire weather conditions in coming months. Check the Fire Danger Rating before setting out on a hike, monitor changing weather conditions, and always have a back-up plan. Download the CFS smartphone app.
Find which Fire Ban District your planned hike is in on our Interactive Map, by turning on the Fire Ban Districts checkbox layer.
Some short sections of the Heysen Trail remain open year round, principally those sections not on private land. These sections include public roads, Conservation Parks and Reserves (closed on days of Total Fire Ban), Forests (closed on days of Total Fire Ban) and vacant land.